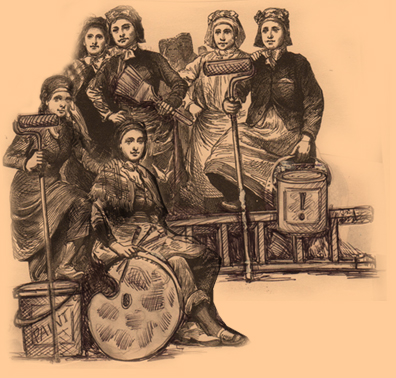 Rheal Imagination offers custom, artistic murals and finishes, as well as fine-art portraits. Our specialties range from high-quality murals and trompe l'oeil to one-of-a-kind faux finishes, such as color washing and scumbling. We work with professional designers and community organizations, as well as businesses and homeowners, to create, design, plan and coordinate installation.
Our projects have ranged from an agriculturally-themed mural, spanning 170' in Wittenberg, WI to a "French village" painted from homeowner's vacation photos, to a whimsical trompe l'oeil "coat rack" in a closet-sized bathroom.
Finding the perfect fit for our clients is what makes our job fun and challenging. Attention to detail and a collaborative spirit is what makes Rheal Imagination distinctive.